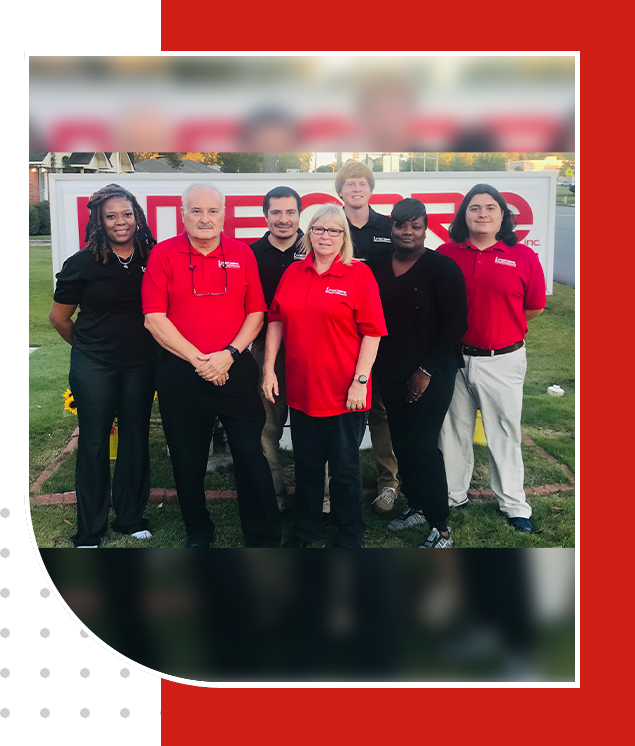 Limbcare is Southwest Georgia's premier provider of orthotic and prosthetic services and products. With more than 42 years of combined experience in prosthetics and orthotics, Limbcare offers the most advanced technology, patient-centered programs, and support groups as well as extraordinary patient care. As a family and Service Disabled Veteran Owned Small Business (SDVOSB), we make it our business to help our patients feel like they are part of our family.
To be the industry leader in products, services, and solutions that enables and transforms the way our patients live their lives and reach their goals.
To be the leader in providing the most advanced orthotic and prosthetic service available in a timely and professional manner while maintaining a pleasant and relaxing environment.
Limbcare has certified specialists and technicians who customize and fit prosthetic and orthotic devices. Our support staff team is also ready to assist every patient who walks through our door. As a veteran and family-owned business, we make it our business to help our patients feel like they are part of our family. Meet our staff

Retired, United States Army
Owner, Limbcare Prosthetics and Orthotics of Georgia (All Locations)
Limbcare, Americus Office: 511 W. Forsyth St., Unit A / Americus, Georgia 31709
Limbcare, Cordele Office: 915 S. Greer St., Suite A / Cordele, Georgia 31015
Limbcare, Palmyra Road Office: 1919 Palmyra Road / Albany, Georgia 31701
Limbcare, Tifton Office: 1444 Tift Ave., N. / Tifton, Georgia 31794
Limbcare, Valdosta Office: 2910 N. Ashley St., Unit K / Valdosta, Georgia 31602

Assistant Manager
Certified Prosthetic Orthotic Assistant, Certified Fitter Orthotics
Limbcare, Cordele Office: 915 S. Greer St., Suite A / Cordele, Georgia 31015
Limbcare, Palmyra Road Office: 1919 Palmyra Road / Albany, Georgia 31701
Limbcare, Tifton Office: Limbcare, Tifton Office: 1444 N. Tift Ave., Suite A / Tifton, Georgia 31794
Limbcare, Americus Office: 511 W. Forsyth St., Unit A / Americus, Georgia 31709









Practice Manager
Certified Practitioner - Prosthetics and Orthotics,
Licensed Prosthetist/Orthotist